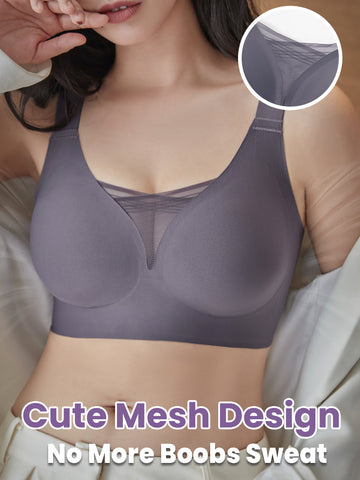 No More Boobs Sweat
 Do you often find yourself feeling uncomfortable and sweaty under your boobs? Fortunately, the mesh neckline on this bra is designed to be highly moisture-wicking, breathable, and cooling, so you can stay comfortable and dry no matter what activities you're doing.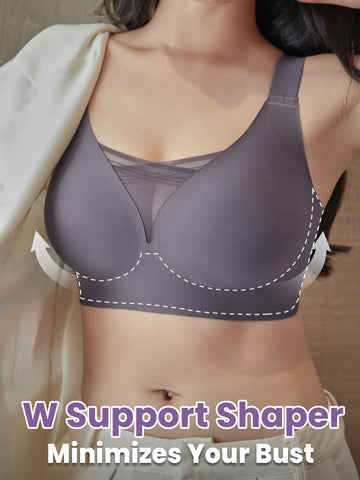 Minimizes Your Bust
If you're looking for a bra that can naturally minimize your breast size, this one is a great choice. The wide wings provide greater coverage to prevent bulges, while the natural design of the bra helps to make your breasts look smaller in a natural and flattering way.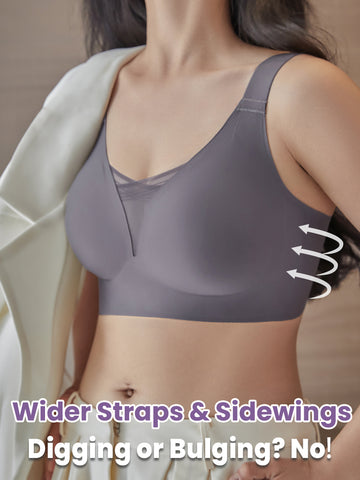 Digging or Bulging? No!
 One of the most common complaints that women have about bras is that the straps can dig into their shoulders, causing discomfort and even pain. If you're someone who suffers from this problem, you'll be happy to know that this bra is designed to address this issue.