Convenient Nursing Access
This Chloe nursing bra is designed for convenient and efficient breastfeeding. It provides easy access to the breast with a simple 1handed clip, allowing for hassle-free nursing in any situation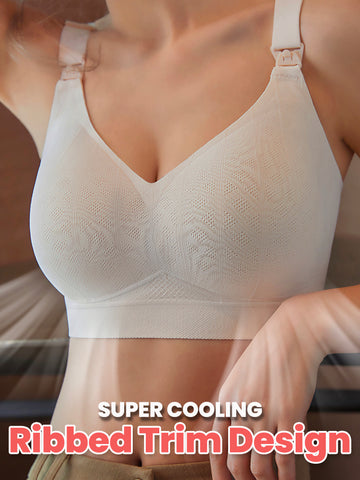 Ribbed Trim Design
Featuring air permeability and ribbed trim design, this product is made with soft nylon blends that provide both comfort and style. Enjoy the perfect combination of comfort and convenience during and after pregnancy.

With Supportive Band
Soft and stretchy fabrics make this garment comfortable to wear, and the supportive band provides extra coverage and support. With this nursing garment, every mother can enjoy a comfortable nursing experience.