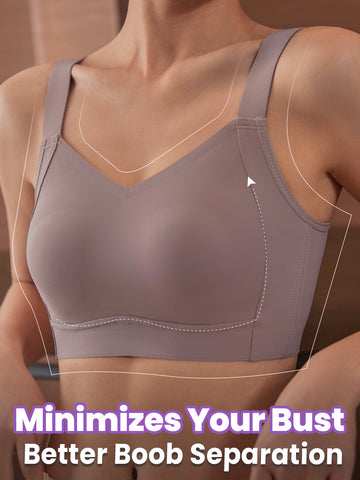 Minimizes Your Bust
Amanda's coverage design is better at minimizing your bust, and the ultra-thin fixed pads make it easy to machine-wash without having to remove or adjust the padding like with other bras. It also provides separation between your breasts, so no more uniboobs!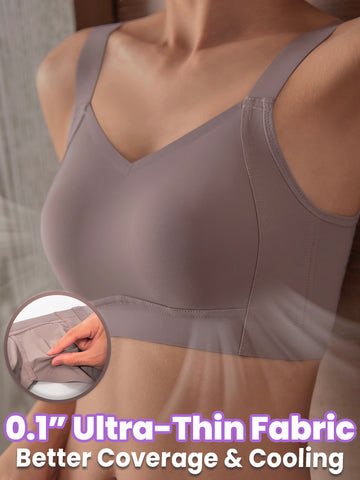 Ultra-Thin Fabric
Our bra, with its ultra-thin 0.1" fabric, offers all-day support and comfort, while also promoting breathability. Stay cool and comfortable all day long with this versatile piece.

Enhanced Sidewings
The custom-made enhanced sidewings can effectively reduce the appearance of armpit fat, shape your body, and smooth out any unwanted bulges, giving you a confident look and feel. This bra is the perfect fit for anyone looking for a comfortable and adjustable option.