Soft Lace & Scalloped Neckline
Get ready to conquer your day with the stylish and trendy Sally lace bra! With its cute and playful scalloped design, this bra is sure to add a pop of fun to any outfit.

Smooth All Bulges
Sally lace bra is designed to provide more coverage, with wider straps and higher wings for a snug and secure fit. It's a must-have bra for anyone looking for comfort and
support.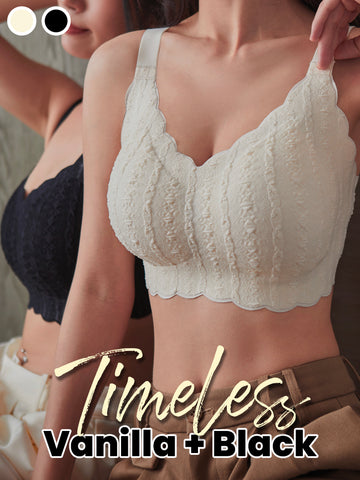 Timeless Colors Option

We can never go wrong with the classic and elegant colors of Vanilla and Americano. They are versatile and easy to match with any outfit.