Wear N Go
Tank With Built-In Bra? Yes, try this Holly tank with lite thermal effect, it keeps you warm and lifts your tata.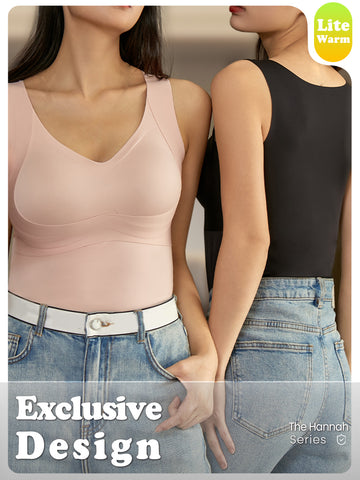 Exclusive Design
Same design as Hannah bra which provides more coverage, perfect for matching all outfits. Your best blazer/jacket's companion.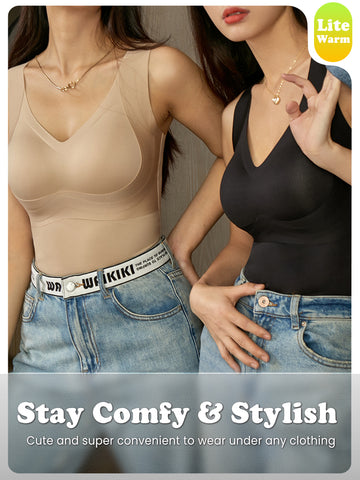 Stay Comfy & Stylish
Stop wearing sweaters to bed, this tank is your perfect undergarment for fall or winter. you can stay stylish and comfy at the same time.
Ultra-Soft Fabric
Made of 100% skin-friendly lining, and smooth fabric, just like a second skin. You can barely feel it.