Seamless Built In Pads
This sports bra with fixed pads will not deform and move. The pads make seamless design more smooth and more low profile.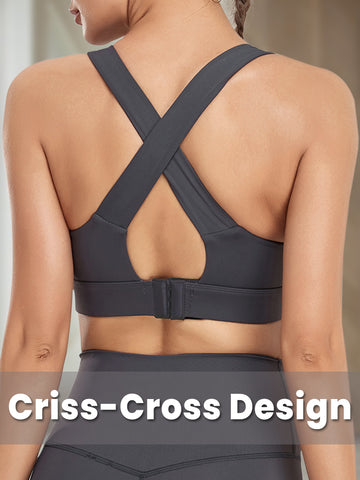 Criss-Cross Straps

Soft criss-crossed straps give better support to the chest. The shockproof design is suitable for high-intensity exercise.
Stretchy & Quick Dry
Stretchy and quick-drying fabric keeps you dry and fresh while you exercise.