Instead Of Wireless, Jelly Gel
®

Supports Your Breast

FORLEST is establishing an entirely new category with our exclusive patent rights, a revolutionary technology called

 

Jelly Gel

®

- A new species between wired and wireless. A super flexible gel, we call it "JELLY."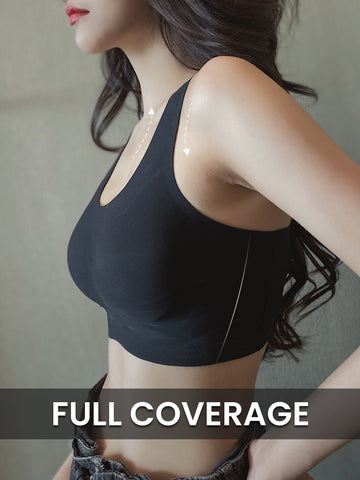 Wide Side Wings For Minimizer 
The wider straps and side wings provide you with more coverage. Say Goodbye to size boob fat forever and it shapes your body well.  
Stay Stylish On Daily Life
The seamless and X-back design matches all kinds of clothes, which show your sexy back. Keep uniqueness on every day.
Seamless And Comfortable
This Seamless Bra is made of durable, ice-silk fabric that embraces your body well. They are super lightweight and breathable. Get the perfect fit and you can barely feel its existence.