Bra With Air Permeability
Chloe is made of buttery soft nylon blends and features a series of ribbed trim that adds a refreshing element of style, providing comfort while maintaining air permeability. Quite smart huh?
Natural Uplifting Bra
Chloe provides a good natural-looking lift with its super-elastic underband. After wearing for numerous times, I can say that no more sagging and no more boob sweat.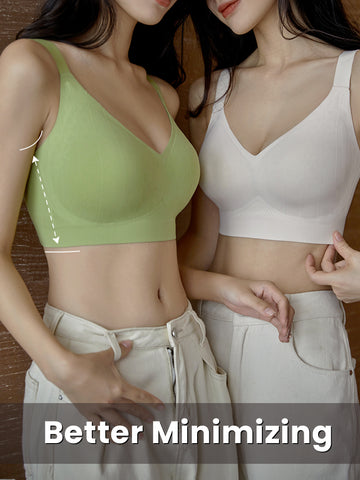 A Minimizing Bra
This higher-sidewings and the wider-strap bra are specially designed to minimize, we not only look slimmer but more confident with the support mechanism.