The chest zipper is easy to wear and take off, and the invisible inner button is more artistic.
Convenient cardigan design, the bra contains an anti-emptied safety buckle to make exercise more secure.
Adjustable Straps
The straps are easier to adjust and makes the fit more comfortable, expecially during exercise.
Mesh Airflow Panels
Unique mesh airflow cooling panels on the front and back that are specially designed for maximum cooling comfort all day long.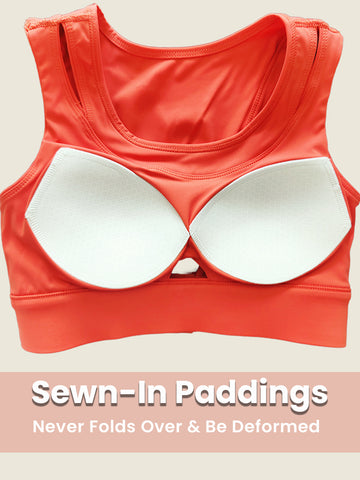 With built-in paddings, it is more convenient especially when it never folds over or gets deformed inside the washing machine.