Comfortable Bra Doesn't Rub On Your Nipples!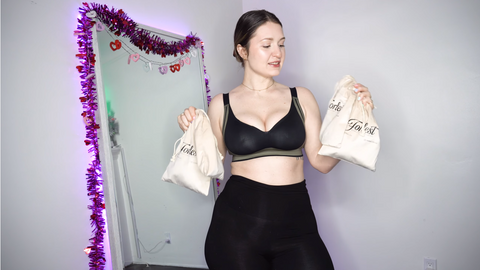 The hailey bra is super comfortable, super supportive and so soft, they're made with a super flexible gel, it is so comfortable it holds your boobs up and it has padding on the inside it. If you are pregnant these would probably be the best things to wear because they're just super soft and comfortable.  
Hailey W Supportive Minimizing Bra For Larger Bust Size
The amber is so comfortable, so soft and it has the jelly gel in it. 
Jelly Gel™ Amber Supportive Everyday Bra For Cup DD-G
 The mia is also very supportive and super comfortable, going to give this one a 10 out of 10.