Perfect Bra Companion
A bra laundry bag is a great choice for protecting your bras in the washing machine. It's super durable and easy to use, and it does an excellent job of preventing damage from twisting, turning, rolling, and snagging. With this laundry bag, we can be sure that our wireless bras will stay in perfect condition through every wash cycle.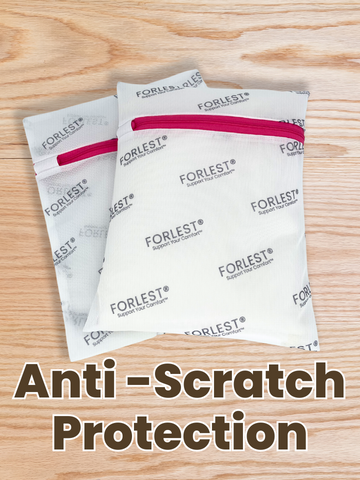 Cover The Zipper
To prevent damage to other garments during the washing process, the zipper must be placed inside the cover. With this superior design, we can care for our undergarments with peace of mind.