Forlest Bra How Comfortable It Is!
This cup that supports, comfort and they're cooling so especially in the summer it's going to really help keep you comfortable,this is a revolutionary technology known as Jelly Gel™.
The first bra has such a beautiful detail, a mesh cutout, so lightweight and it's completely seamless.Soft cooling the material feels like silk on your skin.
It's just an amazing product, you can put on your tightest shirt, your crop top whatever you want to do. 
This one also jelly gel bra, breathable mesh in the front here, the bra all the way around completely seamless it's all one piece,and it has a sturdy three hooks, so that they can fit you comfortably in the back.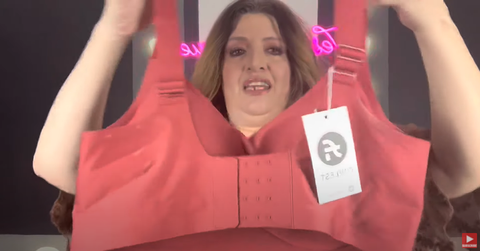 It's so so pretty, so comfortable it's seamless it's, this one have four hooks to depends on the back the kind of support